Camping in Valles / South Tyrol in idyllic nature Our campground Lärchwiese
in Gitschberg Val Giovo

Would you like to go camping in one of the most beautiful regions in the Alps? In a place that is easily accessible, and all year round offers you a variety of opportunities for excursions and active holidays? Then spend your next camping vacation here with us in South Tyrol! At the nature campsite Lärchwiese in Valles, you'll find many amenities: Comfortable facilities, a spacious pitch, our diverse holiday region Gitschberg Val Giovo to fulfil your personal holiday dreams – and plenty of freedom! When you're camping in Valles / South Tyrol, your camper or caravan is always in the best spot. We also offer spacious tent sites for bikers with and without a motor. Here, you may freely plan your entire vacation without compromise. Leave the script to our beautiful nature. You will find everything you need in the immediate vicinity.
Camping Lärchwiese
Full comfort when camping in Valles / South Tyrol
The campsite in Valles, near Maranza, offers 2.5 hectares of space and is crossed by a small stream with a pond. A total of 91 parking pitches are available in this idyllic area – each with an area of ​​50-160 m2 and equipped with electricity, fresh water, a sewage connection, TV / Sky access, and free Wi-Fi. Fresh water and wastewater can be removed or disposed of at the site all year round. Many of the parking spaces also offer a gas connection. Here, you will enjoy the highest standards during your camping holiday. The campground is harmoniously embedded in the surrounding natural landscape. Local larch wood was used for most of the constructions. A reception, a shop, a restaurant and pizzeria, a spacious indoor playroom, a children's camping playground, and two modern sanitary facilities complete the natural campsite – a holiday retreat in perfect peace and with a pleasant ambiance.
Your hosts
The Fischnaller Family from Valles
Allow us to introduce ourselves: We, Andreas, Julia, Helmuth, Christina, David and Elias, are your hosts during your next camping holiday in South Tyrol in our family-run campground. As the operators of the Hotel Kaserhof in Valles / Rio di Pusteria, we are well-connected to the holiday region Gitschberg Val Giovo. Because of the great demand for independent holidays and the magic of our virtually untouched landscape, we are enthusiastic about the possibilities of camping in Valles / South Tyrol – so much that we wish to awaken this passion in you too!


Would you like to spend your camping holiday in South Tyrol at the nature campsite Lärchwiese? We look forward to your booking request.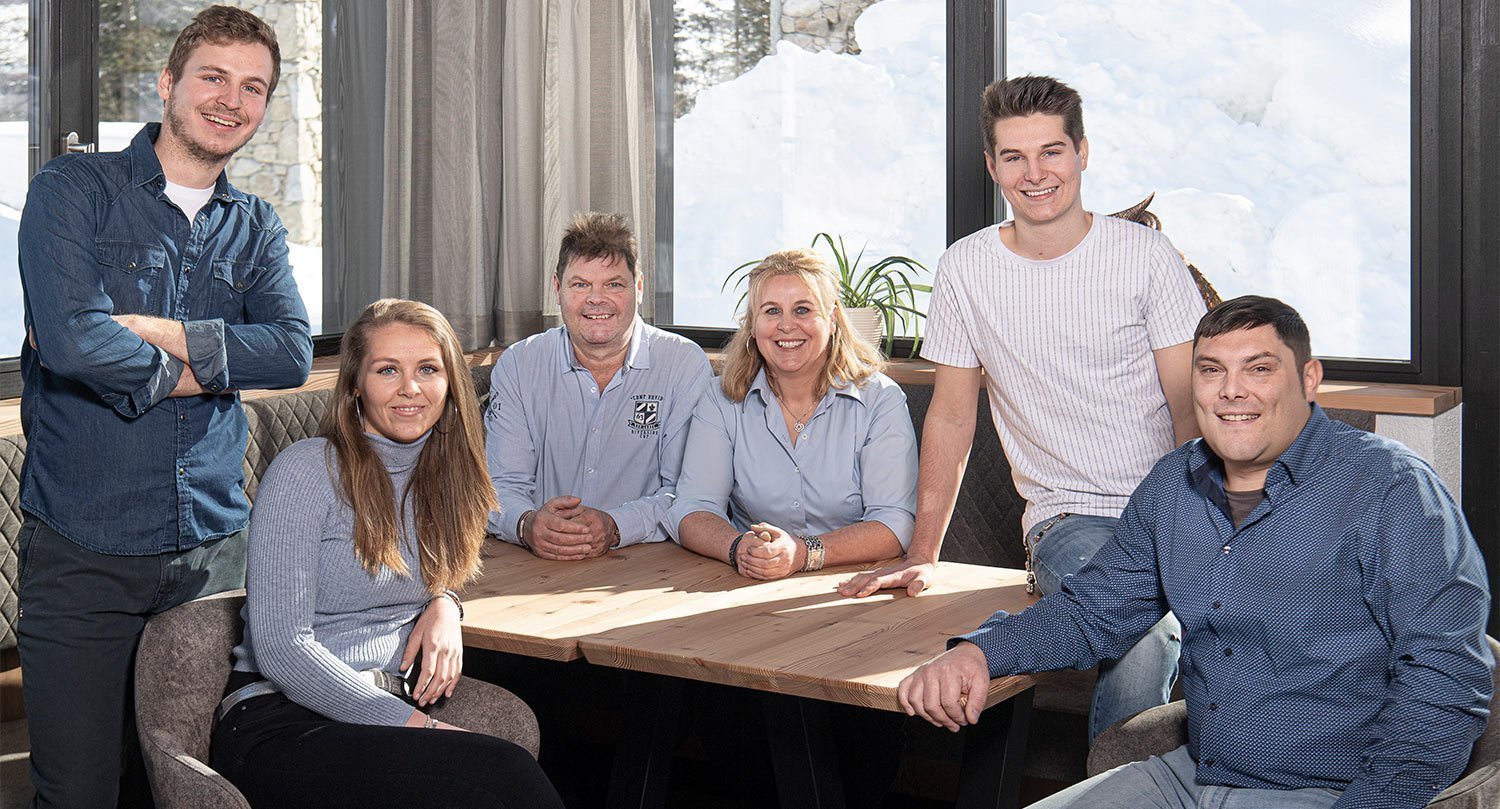 Camping Lärchwiese
Our team